KTM Train from Kuala Lumpur to Padang Besar
If you want to travel by train from Kuala Lumpur to Padang Besar Railway Station on the Malaysia - Thailand border, the KTMB Intercity night train has now been cancelled (from 19/5/2016), so now you have to travel on the new high-speed ETS Train from KL to Padang Besar.
These new Electric Train Services (ETS), will get you from KL to Thailand in around half the time of the old Intercity Train!
For more information on these ETS services with schedules and fares, please see the following pages on our site :
 - Padang Besar to KL Sentral ETS Trains >
 - KL Sentral to Padang Besar ETS Trains >
---
---
Once you arrive at the border at Padang Besar train station, you can choose to either go through the border crossing formalities at the station, or walk up the stairs and take the walkway over the railway tracks which will lead you to the main land border crossing with Thailand.

For more information, please see our Padang Besar Station page here >

---
If you decide to stay at the station, there are now a number of Shuttle Trains that operate to Hat Yai Junction Station, as well as the International Express to Bangkok.

From Hat Yai there are a number of trains departing in the afternoon and early evening to Bangkok, stopping at many popular tourist destinations along its route, such as : Surat Thani for boats to the islands of Koh Samui and Koh Phangan, Chumphon for boats to Koh Tao and the beach resort of Hua Hin.

For more information about Hat Yai station click here >

To view the Hat Yai train timetables and ticket prices, please see the following pages on our site :
If you plan to travel to the west coast of Thailand to places like Phuket, Krabi, Phi Phi islands from Hat Yai, there are a few choices you can make once you arrive at Hat Yai station.
You can continue heading north by train up to Surat Thani, then catch a bus from the station over to the west coast.
You can catch a minibus to many places from one of the travel agents just outside the station.
You can go to the main Hat Yai bus station which is around 5 kilometres away and catch a cheaper public bus to anywhere in the South of Thailand.
For buses from Hat Yai see our Thailand bus booking page here >

Please note, that if you decide to travel from the Hat Yai bus station, it would be cheaper and easier for you to cross the main land border at Padang Besar, then catch a public bus from just across the road (once you come out of the border area into Thailand).
This bus will take you to the main Bus station in Hat Yai and is the first stop the bus makes once it comes into the city.

Train Ticket Prices Kuala Lumpur to Padang Besar

ETS fare from KL Sentral to Padang Besar cost:
76 MYR for Adults - 42 MYR for Children.
102 MYR for Adults - 55 MYR for Children.
Tickets for these trains can be bought at any KTM main station in Malaysia, or you can:
---
Back to Trains from KL Sentral main page >

---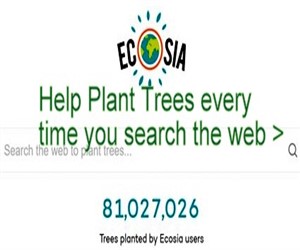 Ecosia - Search the Web - Plant Trees >