Train from Singapore to Phuket or Krabi

If you are planning to catch a Train from Singapore to Phuket or Krabi in Thailand, there are a few ways you can get there by rail (most of the way as Phuket and Krabi are not on the Thai rail network) and it involves at least a couple of long train journeys.
The best place to get to in Thailand (if you want to travel most of the way by train) is the Surat Thani Railway Station, where you can connect to buses that will take you over to Phuket, Krabi, Phi Phi etc on the west coast.

Below you will find the best way to travel from Singapore to Phuket by train, as well as some interesting places to stop along the way.
Suggested Train Routes:

With a new KTMB Train Timetable from the 19th May 2016 and the cancellation of all KTMB long distance Intercity Express Trains on the North - South Railway Line, you will first have to travel from Singapore to Gemas (via two Shuttle Trains).
The Shuttle Train from Singapore to Johor Bahru, JB Sentral Station >
Then a Shuttle Train from JB to Gemas >

From Gemas all long distance trains are now operated by the new high-speed Electric Train Services (ETS).

Once you are in Gemas, you can connect to an ETS Train to the Thai / Malaysia border station of Padang Besar.
You will need to catch the very early morning service, as the later train gets you to P. Besar late at night and there are no onward connections (plus the main land border will be closed).

From Padang Besar you can then continue on to Hat Yai by Shuttle Train, although there are very few services a day and it could mean a long wait.
Another alternative is to walk upstairs without going through the immigration area, then walk over the footbridge to the main land border crossing.
After coming out of the Thai immigration area, there is a bus stop on your right, on the other side of the road.
From here you can catch a regular local bus (44 THB) that takes you into Hat Yai city centre, also stopping at Hat Yai Bus Station.

If you want to then catch a train from Hat Yai Railway Station, you will then have to walk to the station from the last bus stop (the clock tower - around 10 minutes walk).

If you decide you want to travel from Hat Yai to Phuket by bus, you can find departure time, fares and book tickets online here >

You can also continue your journey by train, with a number of mainly evening departures from Hat Yai to Surat Thani, although taking the bus or a minibus / van would be much more direct and quicker.

Another fairly direct option would be to catch the:
Train from Singapore to Butterworth Penang.
Spend the night on Penang Island (which can be reached in just 15 minutes by regular ferries from close by to Butterworth Train Station).
The next step is to catch the International Express train from Butterworth to Bangkok and get off in Surat Thani.

Please note: this service now starts from Padang Besar Station on the border, so you will now have to take a Komuter train to there first.

---
Another slower option and not one that we would recommend at the moment due to the troubles in the south-eastern provinces of Thailand is to :
Travel on the Jungle Railway Line up to the NE of Malaysia, catch a bus to the border, then catch a train from Sungai Kolok to Surat Thani or Hat Yai.
This route takes you through the jungles of the central highlands and close to the Taman Negara National Park.
It is also the route to take if you want to visit Kota Bharu or the Perhentian islands.

---
Suggested Places to Stop along the route of the train from Singapore to Phuket / Krabi:

If you have plenty of time, here are a few suggested places to stop along the way, using the West coast route.
The first real place of interest after leaving Singapore or Johor Bahru, is the historic city of Melaka (Malacca).
You can get there by train via Tampin and then continue on to the city by local bus or taxi.
After Melaka, head to the capital city, Kuala Lumpur.
From KL you can catch the high-speed Electric Train (ETS) to Ipoh.
Or take a few diversions by bus up to the hill stations such as Frasers Hill (via Kuala Kubu Bahru) or the Cameron Highlands.
From Ipoh you can leave the railway line for a while to visit the beautiful island of Pulau Pangkor (via Lumut) with some of the best beaches on this side of Peninsular Malaysia.
Back on the railway line after Ipoh there are a couple of smaller interesting towns you could visit.
The Royal town of Kuala Kangsar in Perak state, or Taiping and the nearby Maxwell Hill.
Next stop has to be the island of Penang and the historic city of Georgetown, which is just a short ferry ride from Butterworth Railway Station.
From Penang, if you have the time, you could continue your journey to Phuket or Krabi by boat.
First you can catch a ferry to the resort island of Langkawi.
From Langkawi you can then continue by boat on to Satun or Koh Lipe (high season only Nov - Apr) in Thailand and do some island hopping up the West coast.
Continuing on from Penang by train you can go to Surat Thani by connecting to the International Express or from Hat Yai.
From Surat Thani Railway Station there are bus services from just outside the station, over to Phuket and Krabi.

Click here to check for bus times and fares >
Back to Singapore Trains Main Page >>>
Singapore to Thailand Trains >>>

---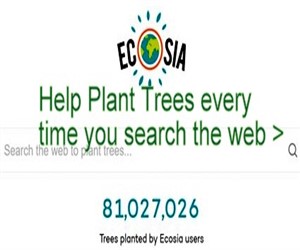 Ecosia - Search the Web - Plant Trees >