KTM Train from Singapore to Seremban
(via JB Sentral)

On this page you will find times and fares for the KTM Train from Singapore to Seremban, the capital of the State of Negeri Sembilan and close to the popular tourist destination of Port Dickson, as well as in the other direction from Seremban to Singapore Woodlands Railway Station.

Train Schedule Singapore to Seremban

From May 2016, there will no longer be any direct trains from JB to Seremban, as all long-distance Intercity trains will be cancelled on the North-South Railway Line from this date.
To travel from Singapore to Seremban by train, you will now have to take three trains.
The Shuttle Train from SG to JB >
An ETS Train from Gemas to Seremban >

Latest Timetables:

It is now possible to take a Shuttle train further north to Tampin.
From Tampin you can then take a cheap KTM Komuter train to Seremban.
To see the full new Shuttle Train timetable click here >

To see the commuter timetable from Tampin to Seremban click here >

Please Note: From July 2015, all KTM long distance trains will no longer be departing from Woodlands Station in Singapore, but will now originate from JB Sentral Station in Johor Bahru.
Trains between Singapore and JB will now be operated by a new Shuttle Train Service.
Please see our Singapore to JB Trains page for more information and departure times >
If the train is full or you just want to travel from Singapore to Seremban by bus:
Click here to visit our bus booking page >

Once you arrive at Seremban Station, you can connect with the KTMB Komuter Trains that leave every 15-30 minutes to Kuala Lumpur city centre, then onto Batu Caves.
See our Seremban trains page for more information >

---
---
---
---
Train Schedule from Seremban to Singapore

From Seremban to Singapore, you will now have to catch the following trains:
Gemas to JB Sentral Shuttle Train >
Latest Timetable:

You are now able to take a cheap KTM Komuter Train from Seremban to Tampin and connect to the Shuttle Train services which now operate from Tampin to JB Sentral.
For the commuter timetable from Seremban to Tampin click here >

For the full new Shuttle timetable from Tampin to JB click here >

For a more direct way to travel from Seremban to Singapore you can easily catch a bus:
See our bus booking page here >

Train Fares Singapore - Segemat

As these trains are no longer leaving from Woodlands Railway Station, please see:

our JB Sentral to Seremban page here for current fares >

Booking Tickets for the Train from Singapore to Seremban

You can book your tickets for these services online, directly from the KTM official website or by using an online ticketing agent.

To book your train tickets online click here >
---
Related Links:
To find places to stay in Seremban or Singapore click here >
---
---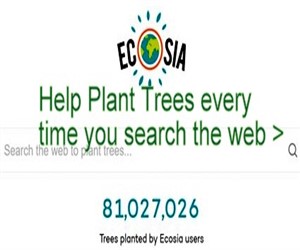 Ecosia - Search the Web - Plant Trees >