Singapore to Malaysia by Train Online Booking
On our Singapore to Malaysia by Train Online Booking page you can plan your train trip from Singapore to Malaysia and buy your tickets online through various ticketing agents or via the KTMB E-ticket website.

As all long distance trains on the KTMB railway network now originate from JB Sentral Railway Station, the first tickets you have to buy (if you want to make your whole journey by train), is on the Shuttle Train Service (Shuttle Tebrau).
To view the train timetable from Woodlands to JB Sentral click here >

To book your train tickets online from Singapore to JB click here >
Alternatively you could travel from Singapore to JB Sentral by bus over the Causeway - Just allow yourselves plenty of time as the border crossing here is often very busy.

Booking Train Tickets from JB Sentral Online

To book train tickets from JB Sentral Station to all points north (Kuala Lumpur, Gemas, Penang, Ipoh, Langkawi, Seremban, Sungai Petani, Bukit Mertajam, Tampin), please:
Visit our KTM Train Tickets online booking page here >

If you would prefer to take a direct bus from Singapore to any destination in Malaysia, please see our:
Malaysia bus booking page here >

From Johor Bahru's JB Sentral Station you can book train tickets online to all destinations within the KTM Berhad railway network on either the South - North line all the way up to the border with Thailand at Padang Besar or on the Jungle Railway line that travels through the centre of Peninsular Malaysia, terminating at Tumpat.

If you wish to travel on the new high speed Electric Train Services (ETS) they only run as far south as Gemas, so you will first have to catch one of the new Shuttle trains from JB to Gemas and then connect to the fast train from there.

Singapore to Malaysia by Train Online Booking Via the KTMB Website

If you would prefer to make your Singapore to Malaysia train booking directly from the KTM Berhad website, the booking process is a little more complicated as you will first have to register for an account and obtain a user name and password to login to the booking platform.

To visit the KTMB booking system page click here >

Timetables for Trains from Singapore to Malaysia

Below is a list of the KTM Train Timetables you will need to plan your trip from Singapore to Malaysia by train (or vice versa) :
Shuttle Trebau Woodlands to JB Sentral >
Shuttle Trebau JB Sentral to Woodlands >
Shuttle Train Timetables (Northbound from JB) >
Shuttle Train Timetables (Southbound to JB) >

ETS Electric High Speed Train Timetables (Northbound from Gemas) >
ETS Electric Train Timetables (Southbound from Gemas) >
Jungle Railway Timetable (Northbound from JB) >
Jungle Railway Timetables (Southbound to JB) >

---
Johor Bahru Trains main page >

---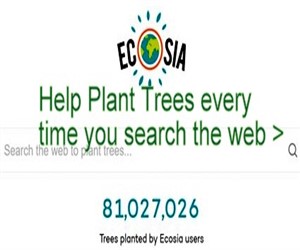 Ecosia - Search the Web - Plant Trees >