KTM Kodiang Train Schedule 2023 (Jadual)
The KTM Kodiang Railway Station (Stesen Keretapi Kodiang) lies in the state of Kedah, Malaysia and is located along the KTMB North - South Line.
The station is served by regular KTM Komuter Trains (commuter trains).

Kodiang Komuter Trains
To see the latest Komuter schedules, please see:

---
---
The new Komuter route between Butterworth Railway Station in Penang and Padang Besar Railway Station in Perlis started operating in early 2016 and now there are many trains a day that operate regularly back and forth.

Travelling south to Butterworth, the trip by KTM Komuter takes one hour 25 minutes and stops at:
and Butterworth (Penang Sentral) from where you can take the ferry over to Georgetown on Penang Island (Pulau Pinang).

Heading north the train terminates at the Thai - Malaysia border station of Padang Besar at stops at:
and Padang Besar.

Komuter Trains depart Kodiang every hour during the early morning and evening rush hours, then every two hours at other less busy times of the day.

It is also possible to connect to the Bukit Mertajam to Padang Rengas Komuter service to travel into Perak state stopping at:
You will first have to take the train from Kodiang to Bukit Mertajam, then change there for services further south.
To view the Bukit Mertajam - Padang Rengas Komuter Schedule click here >

Kodiang ETS Trains

From the February 2017 and the new ETS timetable from KTMB, there is now no longer any fast Electric Train Service (ETS) stopping at Kodiang.

To take an ETS Train to places like KL Sentral Station in Kuala Lumpur, you will now first have to take a Komuter Train to the south.
Alor Setar is the best place to go to as all ETS trains stop there.

ETS trains are a great way to travel to places like Ipoh and KL, with the connections at Gemas for trains to JB Sentral in Johor Bahru and Singapore.

To see the ETS schedule for southbound trains click here >
To see the ETS schedule for northbound trains click here >
Booking KTM Kodiang Tickets

All tickets for the Komuter services are only sold on the day of travel so there is no need to book.
Just turn up at the station and buy a ticket for the next departure.
If you wish to travel on the high-speed ETS Trains, then advance booking is always recommended as these trains can often be full during busy holiday periods and weekends.
Advance tickets can be available from a couple of months to just a few weeks.
They can be purchased from Kodiang Railway Station or any mainline KTMB Railway Station ticketing counter.
Alternatively, you can easily book your tickets online here >

---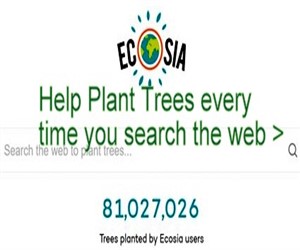 Ecosia - Search the Web - Plant Trees >