KTM Anak Bukit Train Schedule (Jadual 2021)

Tha KTM Anak Bukit Railway Station (Stesen Keretapi Anak Bukit) can be found in the state of Kedah in Malaysia, located along the main KTMB North - South Line.
Malaysian Railways (Keretapi Tanah Melayu Berhad) operates train services between the Thai / Malaysia border station of Padang Besar to the north, all the way down the west coast of Malaysia to JB Sentral in Johor Bahru and Singapore to the south.
Train services to and from Anak Bukit Station comprise of the new high-speed ETS Trains (Electric Train Services), Komuter Trains (commuter), with all the older diesel Intercity Express Trains now cancelled.

Anak Bukit Komuter Train Timetable (Jadual)
A new commuter (KTM Komuter) train service offers a much cheaper alternative to the ETS trains for shorter trips and operates up and down between Butterworth in Penang to Padang Besar in Perlis many of times a day.

---
---
You can use these trains to travel from Anak Bukit to:
and Padang Besar to the north.
and Butterworth (Penang Sentral) for the ferry to Georgetown to the south.

You can also connect to the other Komuter Route in this part of Malaysia which operates between Bukit Mertajam (BM) and Padang Rengas to get to places in Perak state.
Just change trains at BM station to get to:
and Padang Rengas.
For the commuter timetable from Bukit Mertajam southbound click here >

KTMB Anak Bukit ETS Train Timetable (Jadual)

Since July 2015, the new high-speed ETS Trains have been operating up to Padang Besar Station on the Thai border.
Most of the ETS services heading both north and south stop at Anak Bukit (Gold Services).
The ETS Platinum services do not currently stop at Anak Bukit.

These new trains are great for travelling long distances and are the quickest way to get to places like Ipoh or KL Sentral in Kuala Lumpur.
So far you can travel to and from Anak Bukit all the way to Gemas in the south (where the dual tracks currently end) up to Pdg. Besar in the north.
Travel further south of Gemas to JB Sentral in Johor Bahru and Singapore is currently operated by Shuttle trains.

---
Booking Train Tickets to / from KTM Anak Bukit

Train tickets for Komuter Services are only available for purchase on the day of travel from the KTM Anak Bukit station.
For long distance ETS Intercity tickets it is advisable to book your tickets in advance as these services are often full during busy holiday periods and weekends.
Tickets for these ETS Trains can be purchased in advance from any mainline KTMB station or online via the KTMB website or using an online agent (a much easier booking process).

To book your trains tickets online now click here >

Related Pages:

ETS trains in Malaysia main page >

ETS train schedules main page >

ETS Anak Bukit to KL Sentral timetable >

ETS KL Sentral to Anak Bukit timetable >

ETS Anak Bukit to Ipoh train timetable >

ETS Ipoh to Anak Bukit train timetable >

ETS Anak Bukit to Taiping train timetable >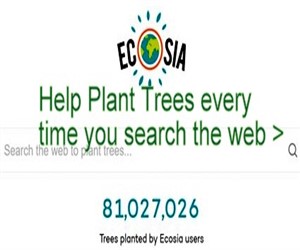 Ecosia - Search the Web - Plant Trees >