KTM Gurun Train Schedules (Jadual 2023)

The KTM Gurun Railway Station (Stesen Keretapi Gurun) is located in Kedah state in Malaysia, on the KTMB North - South Line that runs from Padang Besar in the north, to Johor Bahru and Singapore in the south.

Like all other stations in NW Malaysia, Gurun has a nice new train station to cater for the new high-speed Electric Train Services (ETS) that now stop here.
Gurun station is also on the route of the new northern commuter trains (KTMB Komuter Utara) that run from here south, taking the branch line to Butterworth Penang, then onto Padang Rengas in Perak.
You can also use these Komuter Trains to travel north to the Thailand / Malaysia border station at Padang Besar

Gurun Komuter Trains

---
---
---
The new Komuter Trains from Gurun run many times a day to and from:
Gurun to Butterworth, Penang in the south.
To the Thai border at Padang Besar in the north.
You can also connect to the Komuter Trains that run between Bukit Mertajam and Padang Rengas.

You can use these trains to travel from Gurun, south to Sungai Petani, Tasek Gelugor, Bukit Tengah, Bukit Mertajam, Butterworth (for the ferry boat to George Town on Penang island), Simpang Ampat, Nibong Tebal, Parit Buntar, Bagan Serai, Kamunting, Taiping and the terminal station on these Komuter services at Padang Rengas.
To the north you can travel by Komuter to Kobah, Alor Setar, Anak Bukit, Kodiang, Arau, Bukit Ketri and Padang Besar.

Travelling on these commuter services is a very economical way to travel by train and they run every hour or two from early morning until late evening.

Popular Komuter routes from KTM Gurun:

Gurun to Butterworth (Penang Sentral) for Georgetown, Pulau Pinang >

Gurun to Sungai Petani (Sp) by train >

KTMB Gurun ETS Trains

Gurun Station is served by only a few of the new ETS high-speed trains.
To view the timetables to/from Kuala Lumpur click here >

To view the full ETS Timetable northbound click here >
To view the full ETS Timetable southbound click here >

You could always use the other ETS services that do not stop here and disembark at Sungai Petani Railway Station, then take a Komuter Train from there to Gurun.

---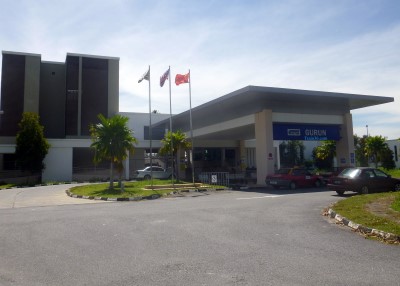 Gurun Train Station Kedah
KTM Gurun Intercity Express Trains

All the old diesel Intercity Trains that used to stop at Gurun are now cancelled and the only long distance services are now provided by the new ETS Trains.

Booking Train Tickets to / from Gurun

To use the Komuter Trains, you buy tickets on the day from the station - no advance purchase is available or required.
For Intercity ETS Trains you need to reserve your seats in advance.
You can buy tickets from the KTM Gurun station ticket counter, or any other mainline train station in Malaysia.
Or you can:
Book your tickets online here >

Related pages:

ETS train from Gurun to Ipoh >

ETS train from Ipoh to Gurun >

---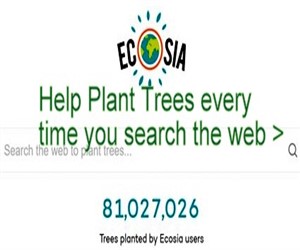 Ecosia - Search the Web - Plant Trees >