Chiang Mai to Bang Sue Train
As long-distance trains are no longer travelling to the old Hua Lamphong Railway Station in Bangkok you now have to take a Chiang Mai to Bang Sue Train (located 20 - 25 minutes ride northeast of the city centre).
From the new Bang Sue Station, you can travel into the city by the MRT Blue Line or connect to the State Railways of Thailand's Southern Line  - for trains to places like Hua Hin, Chumphon (for boats to Ko Tao), Surat Thani (for boats to Koh Samui and Koh Phangan, as well as bus transfers to Phuket, Krabi, Phi Phi islands on the west coast), Hat Yai and in to Malaysia - or the Northeastern Line to the borders of Laos and Cambodia.
Bang Sue station is also fairly close to Mo Chit Bus Station if you are planning to connect to a bus or minivan service from there.
Chiang Mai to Bang Sue Train Timetable

For the train schedule in the opposite direction from Bang Sue to Chiang Mai click here >

Timetable Notes:
Rap = Rapid
Ex. = Express
Sp. Ex. = Special Express
Sp. Ex. DRC = Special Express Diesel Railcar - (Sprinter Train)
Sometimes it is much easier to travel from Chiang Mai by bus /coach, with many more destinations to choose from and buses travelling directly from Chiang Mai to some popular destinations in Southern Thailand.
To search for bus timetables and fares click here >
You can also fly from CNX Airport to some southern airports and fares for flights can sometimes be good value (if you book well in advance).
---
Ticket Prices on the Chiang Mai to Bang Sue Train

Ticket prices for these trains depends on a number of factors:
Speed.
Class of travel.
Air-conditioned or fan cooled carriages.

There are set fees for each type of train and A/C added to the basic fare.
So, if you want to travel cheaply, take a slower Rapid service, in a fan cooled carriage.
To see a full price list for each train on this route, click on the "Fare>" link in the timetable above.

Booking Tickets
Advance booking is always highly recommended for all long distance train journeys in Thailand.
You can book tickets on this route up to 90 days in advance from any SRT station.
---
For more trains from Chiang Mai click here >
Chiang Mai Railway Station main page >
---
Times and fares for the train from Chiang Mai to Bang Sue are shown for information only and may change without notice.
Please check before travelling directly with the State Railways of Thailand by either:

    Visiting any railway station within Thailand.
    Phoning the SRT 24 hour call centre on 1690
    Or by visiting the SRT's own website here >
---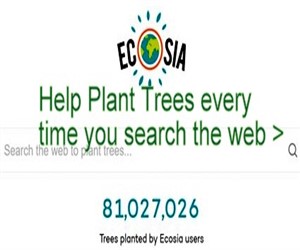 Ecosia - Search the Web - Plant Trees >