KTM Kota Bharu (Wakaf Bharu) Train Schedule 2023 (Jadual Keretapi) Intercity, Shuttle

If you want to take the KTM Kota Bharu train, you have to travel to the nearest railway station at KTM Wakaf Bharu (stesen keretapi Wakaf Bharu) which is located just over 6 kilometres away from the centre of the city.
Malaysia Railways Keretapi Tanah Melayu Berhad (KTMB / KTM) operate train services to and from Wakaf Bharu station on the East Coast Line (also known as the Malaysia Jungle Line), with their older diesel engine rail services.
There are both Shuttle trains (SH numbered trains) and the long-distance ERT Intercity train (Ekspres Rakyat Timuran).
To get to/from Wakaf Bharu station to Kota Bharu city centre you can take a public bus for around 2 MYR or go by taxi.

Kota Bharu / Wakaf Bharu Train Timetable

(Jadual Waktu Keretapi Kota Bharu / Wakaf Bharu)
To see the latest schedule for Intercity and Shuttle trains to/from Wakaf Bharu station, click on one of the following timetable links:

---
---
If you would like to check for any changes to East Coast Line train schedule:
Visit the official KTMB.com.my website here >

---
The overnight sleeper train, the Ekspres Rakyat Timuran is the services that most visitors use on this route which terminates / originates at Tumpat station and JB Sentral in Johor Bahru.

Stations (from north to south) on this Intercity route from Wakaf Bharu are as follows:

Jerantut (gateway to Taman Negara National Park)

---
JB is connected to Singapore by a Shuttle train service to Woodlands station in SG >

If you want to travel between Kota Bharu to KL Sentral Kuala Lumpur, you have to change trains at Gemas station (where East Coast Line meets the West Coast Line) then take an ETS train.

To see the ETS train timetables click here >

---
Buy Train Ticket to / from KTM Kota Bharu / Wakaf Bharu
(Beli Tiket Keretapi ke / dari KTM Kota Bharu / Wakaf Bharu)
You buy tickets for the Shuttle trains (SH) direct from the station ticket counter.

To buy tickets for the Intercity (Antarabandar) train you really should book your tickets in advance to make sure you can get a sleeping berth or seat on the day you want to travel.
You can purchase them from the station ticket counter, or, to save a journey out to the station, we recommend you book them online.

For more about booking KTM tickets online click here >
---
Related Pages:

Malaysia KTM Intercity train schedules >

ETS trains schedules on the West Coast Line >

KTM Komuter (commuter) train schedules in Malaysia >

Wakaf Bharu to Dabong KTM trains >
Wakaf Bharu to Gua Musang trains >

Johor Bahru to Kota Bharu KTM train >

Gemas to Kota Bharu KTM train >

---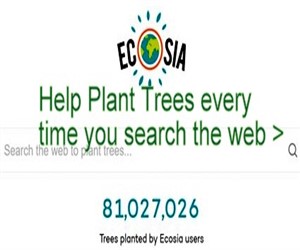 Ecosia - Search the Web - Plant Trees >